Maybe it isn't that bad, but I feel like I am completely unorganized this year. The other areas of my life are crowding out the garden in my brain, and I keep forgetting what I'm supposed to do next. Despite the forgetfulness and life chaos, however, I have almost everything planted, and it's starting to actually look like a garden again.
The garden beds west to east/left to right: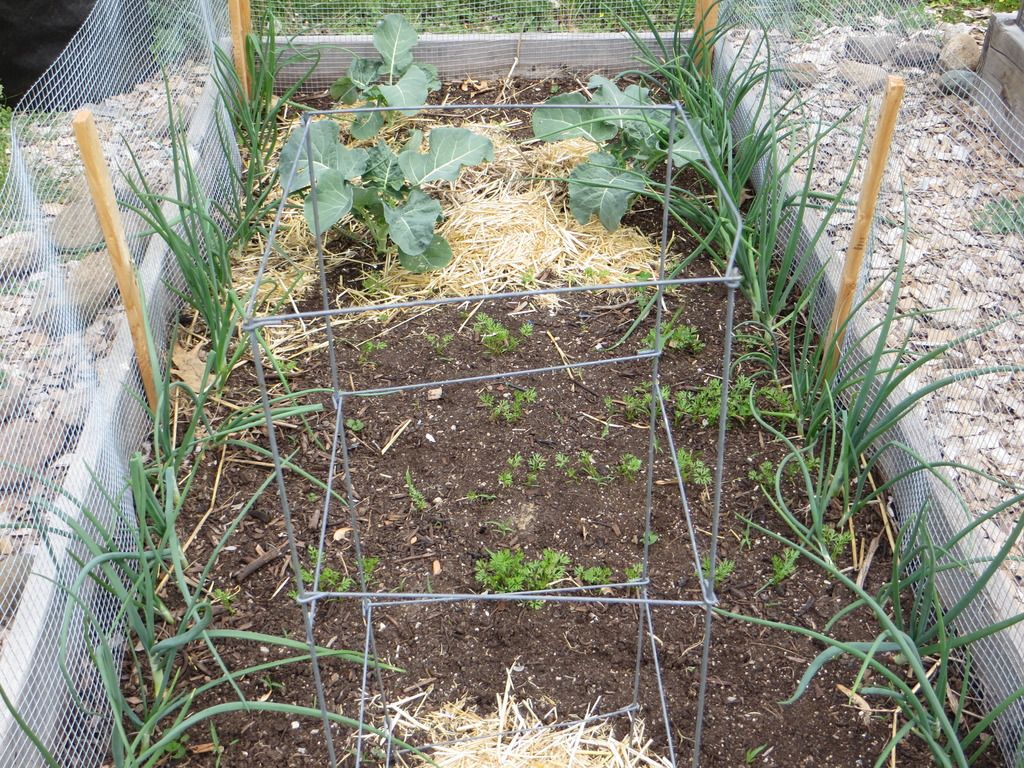 Broccoli, onions, carrots and one pepper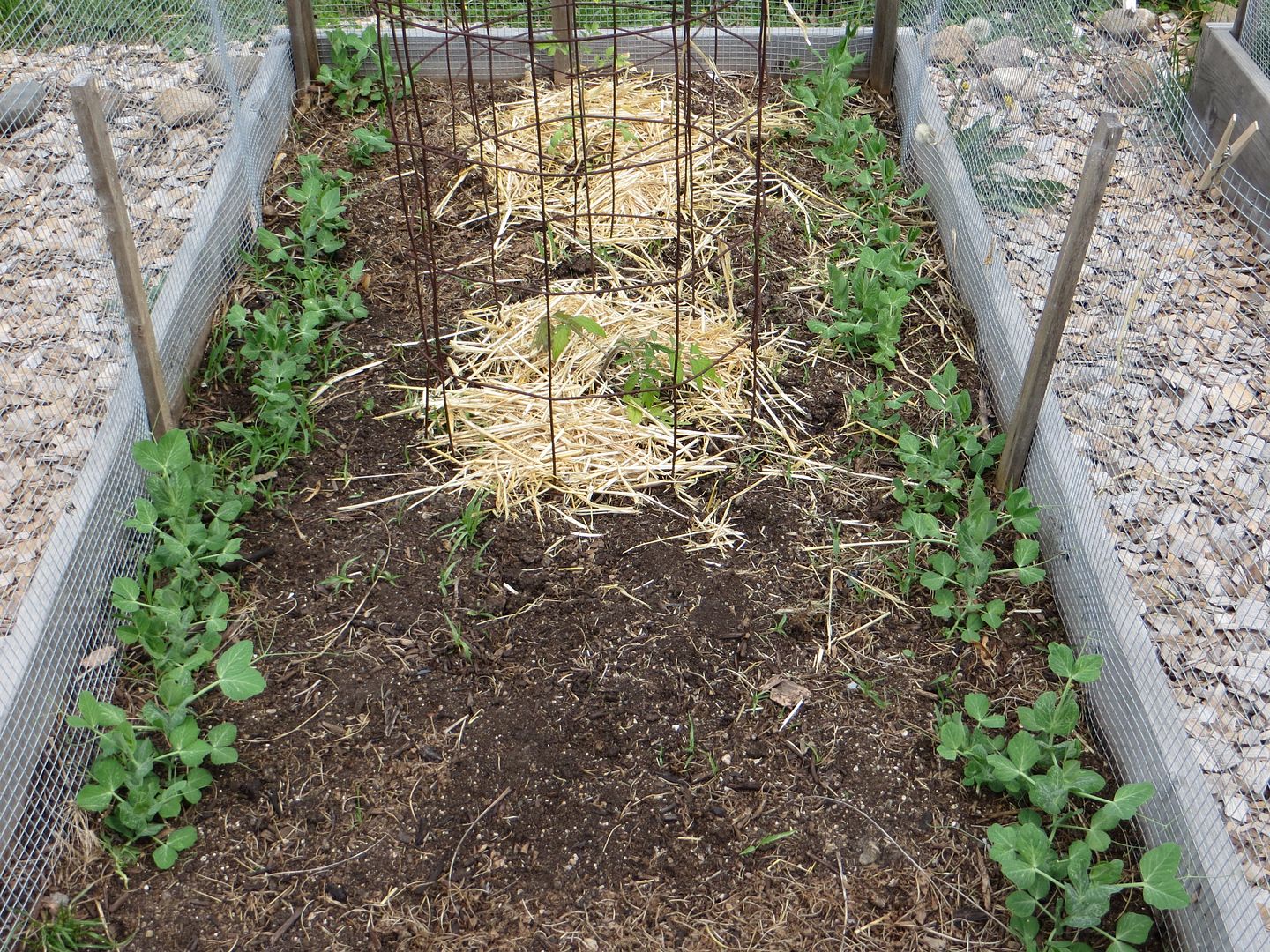 Peas, two tomatoes and room for cucumbers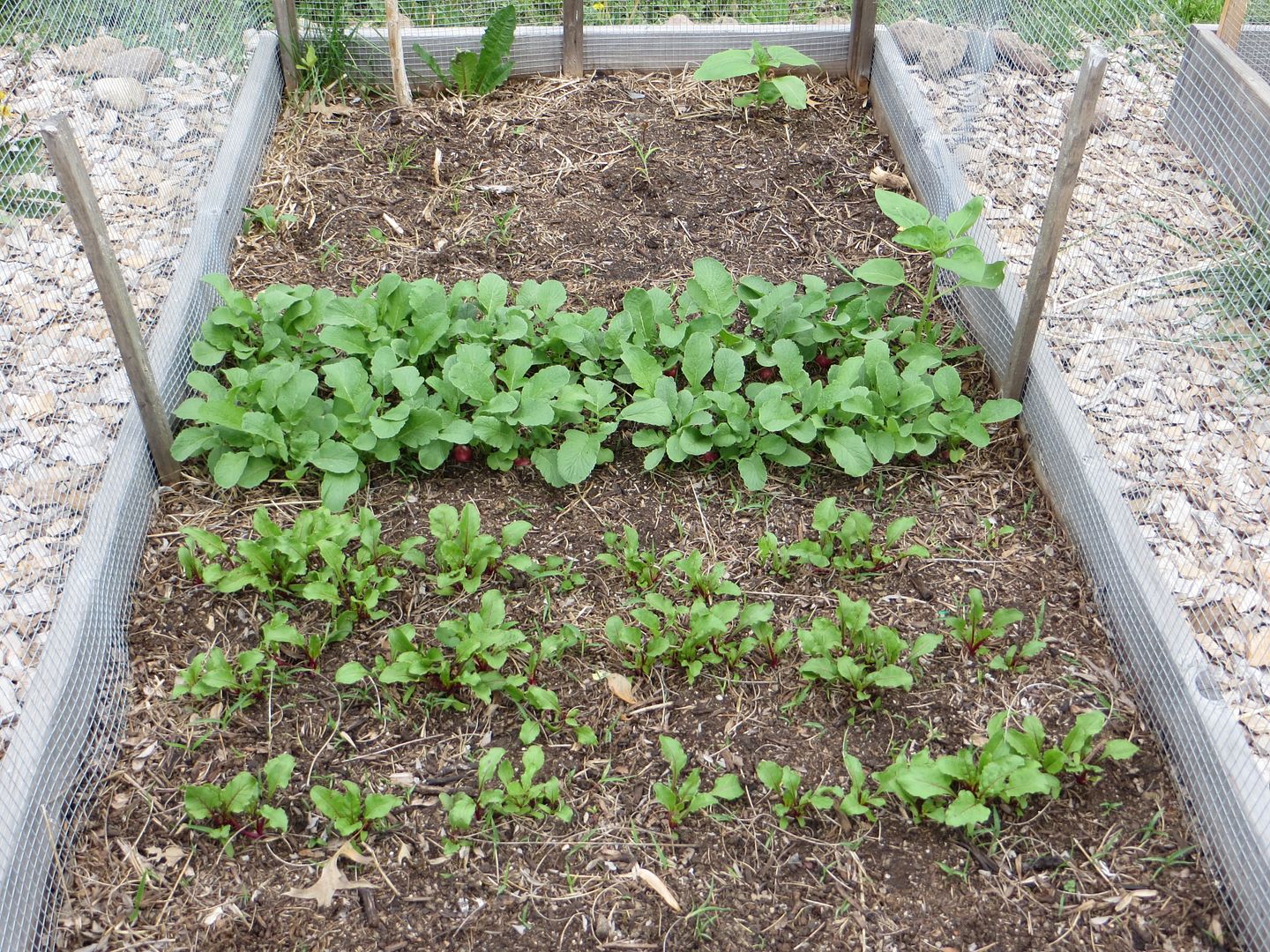 Radishes, beets and room for green beans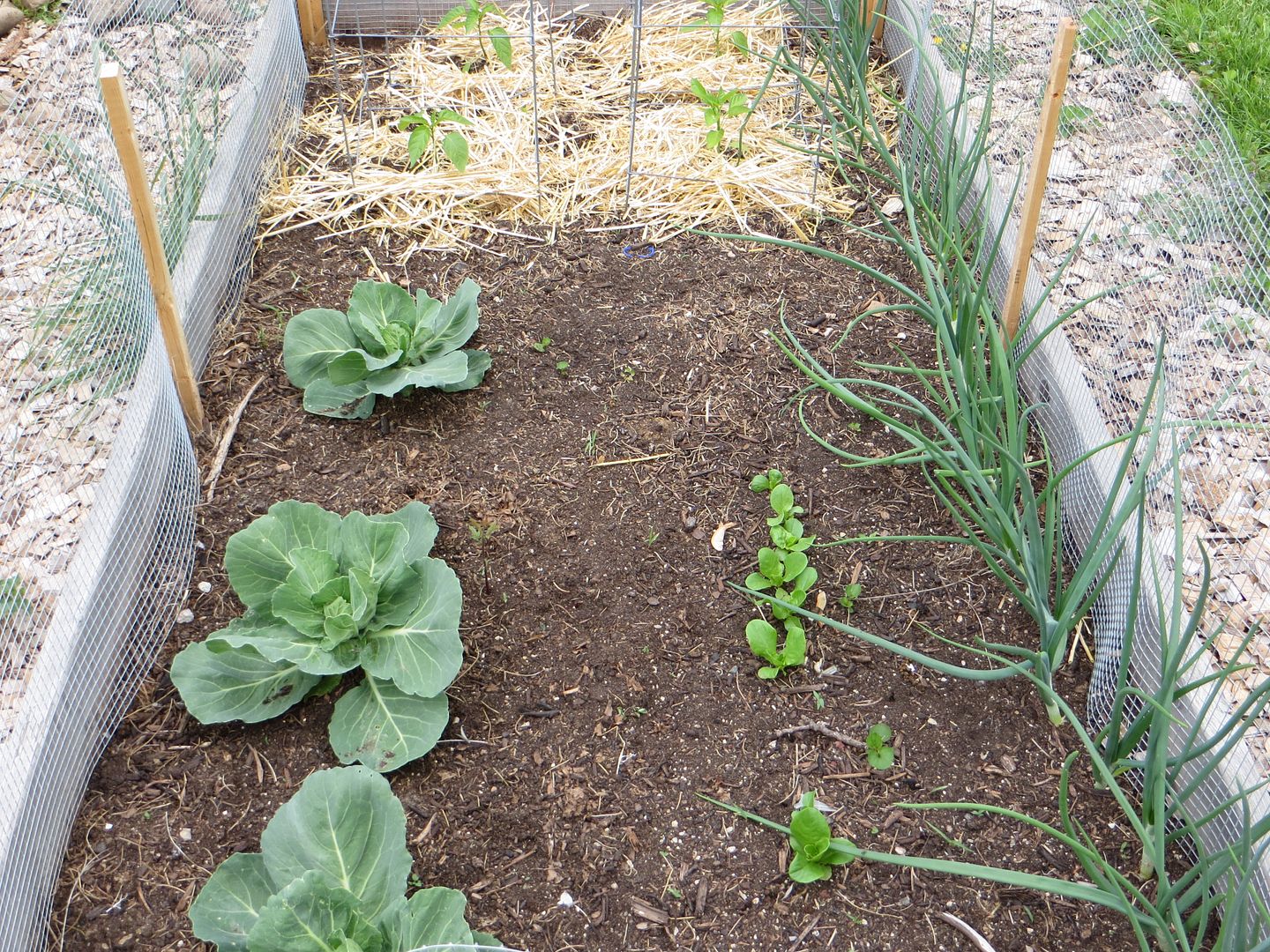 Cabbage, struggling lettuce, onions, four peppers
The new bed: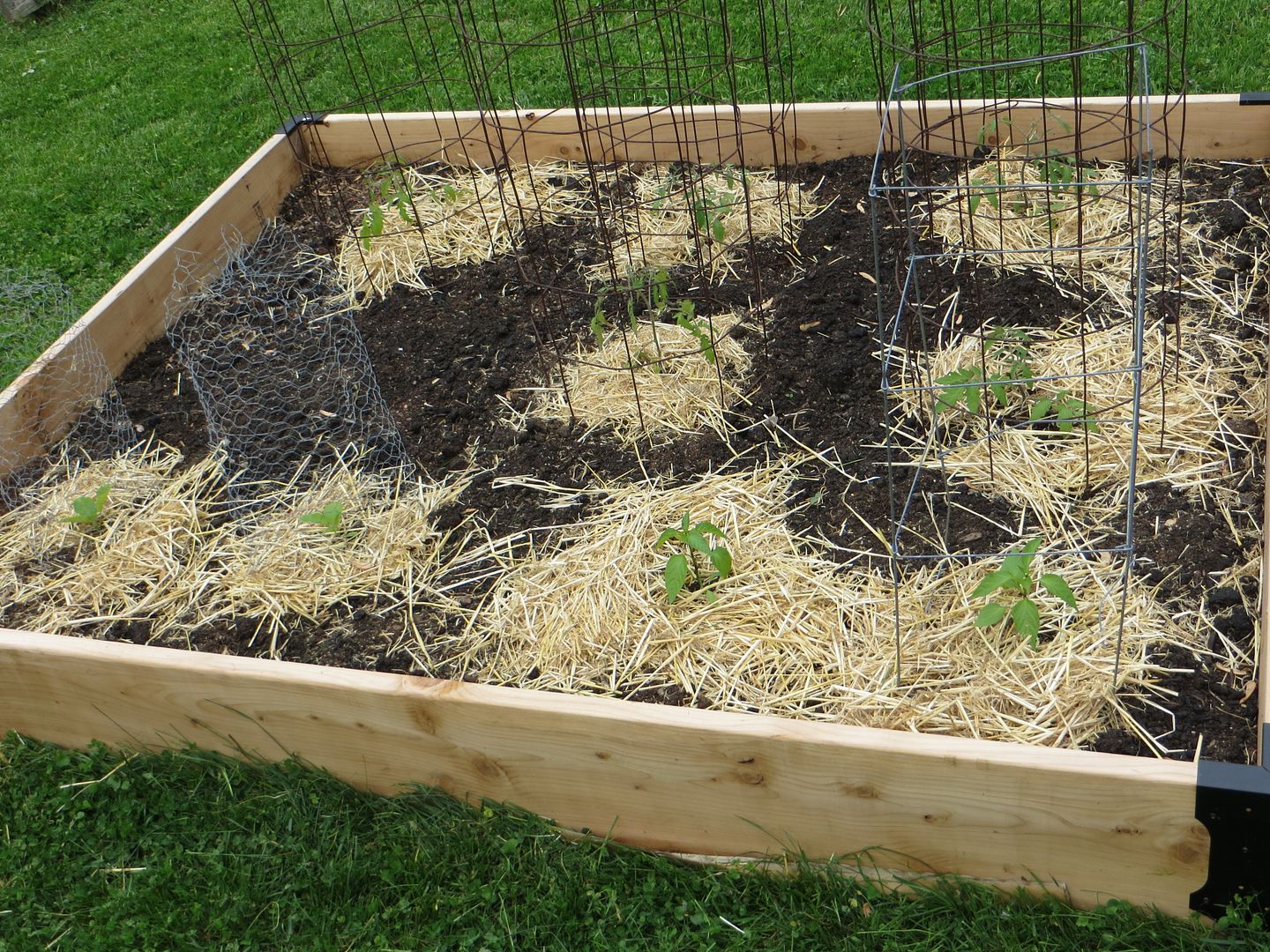 Five tomatoes, two peppers, two eggplant and garlic, if it lives
Last but not least: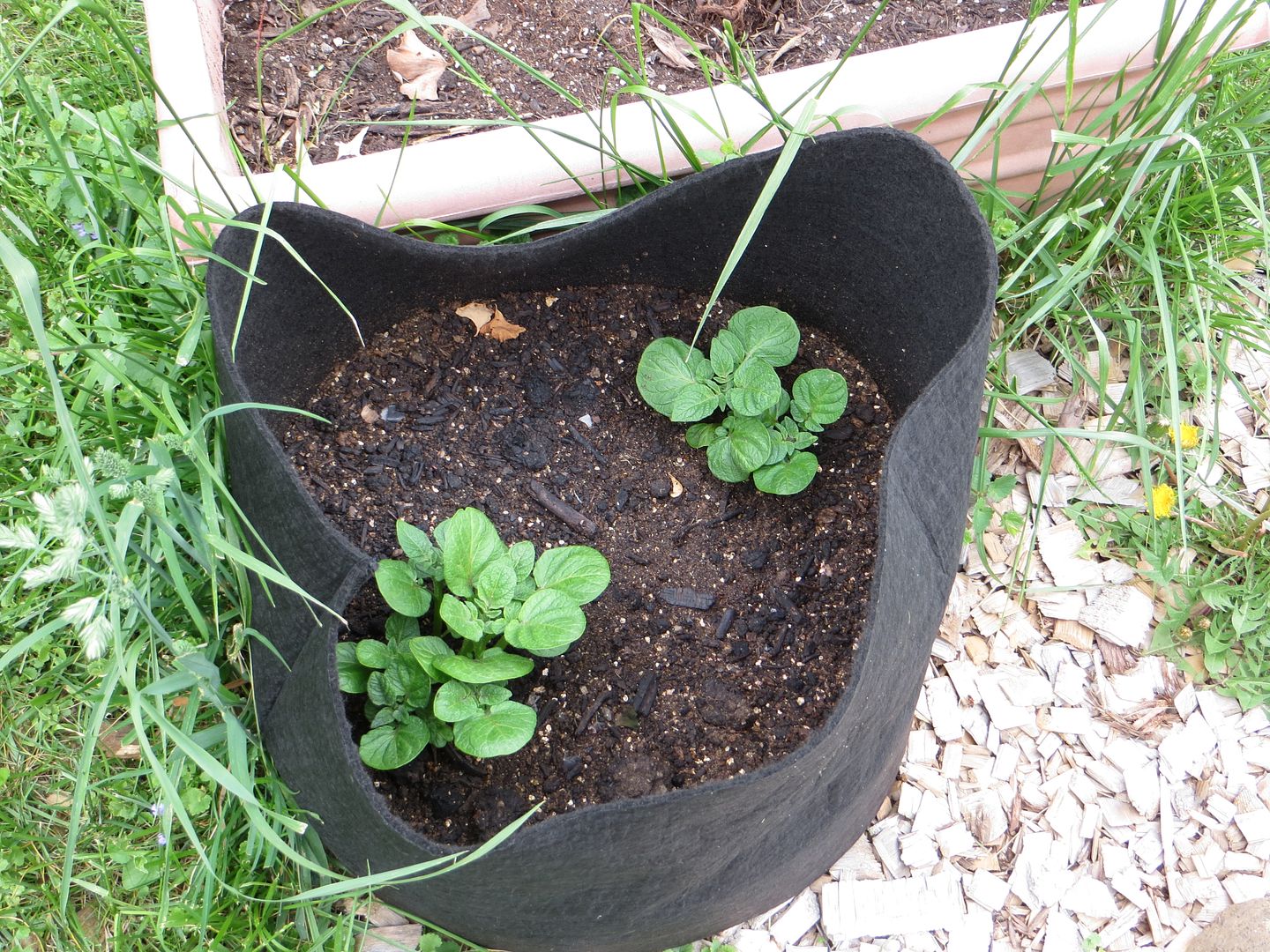 Two potatoes
Four potatoes
The potatoes got their first layer of straw on Monday.
When I was labeling the garden beds above, I realized that I forgot I still needed to plant green beans. Oh well, the seeds don't know what day it is.