I won't call any of it ugly.
I'm going to start with the bad, because that's what I keep thinking about.
It doesn't look like I'm going to be eating any peas fresh from the garden this year. We basically went from winter to summer and did not have the spring weather peas need. The plants are small, scraggly and getting chewed on by something.
There might not be any beets, either.
This one is part my fault, part weather. I forgot exactly where I put the seeds and didn't water the whole area. The seeds were five years old, too. So, bad germination, and then straight to summer heat. There's still a chance I'll get a few.
The eggplant had a rough start. I planted two plants, and the next day one of them was pulled completely out of the ground. The other one was leaning. This is it a couple days after my rescue attempt:
It's looking better, now, so I think it may survive.
I don't have any pictures, but the broccoli is anybody's guess at this point. The plants have grown well, but I don't see any heads starting to form.
The last thing I'm going to complain about are zinnias.
I've planted them for several years, and never had any get eaten. This year, I put five plants close to the raised beds, and they're being demolished.
One of them disappeared entirely. I might have to leave the garden helper outside some night and see what happens.
Now for the good.
The heat loving plants are doing well.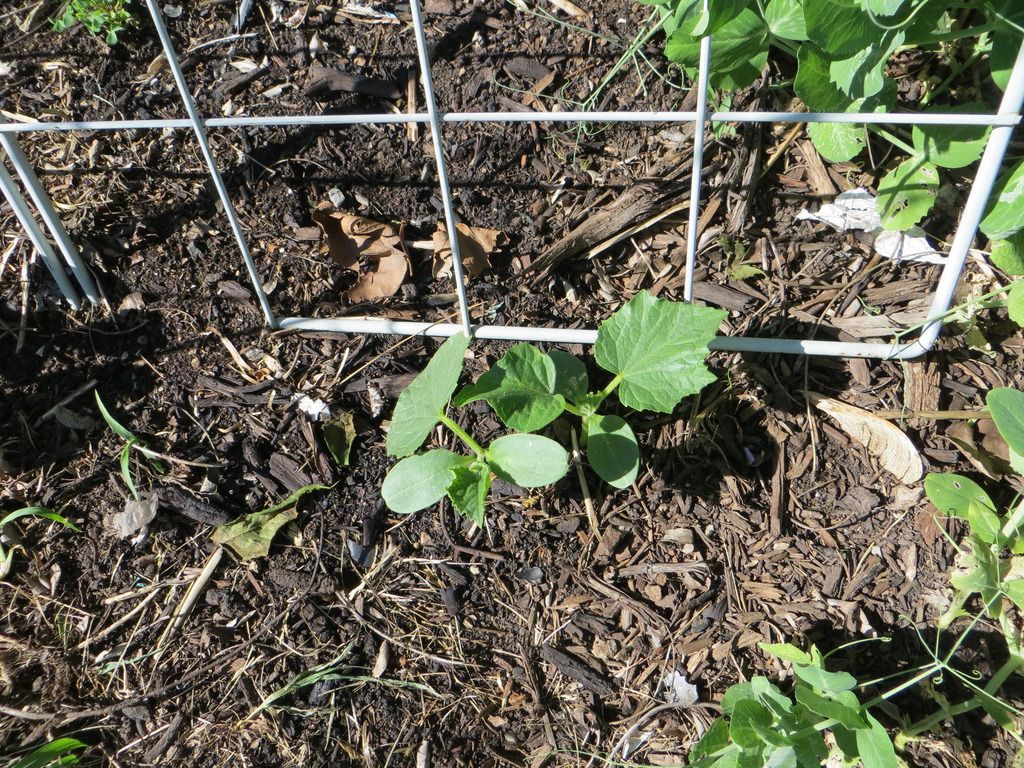 cucumbers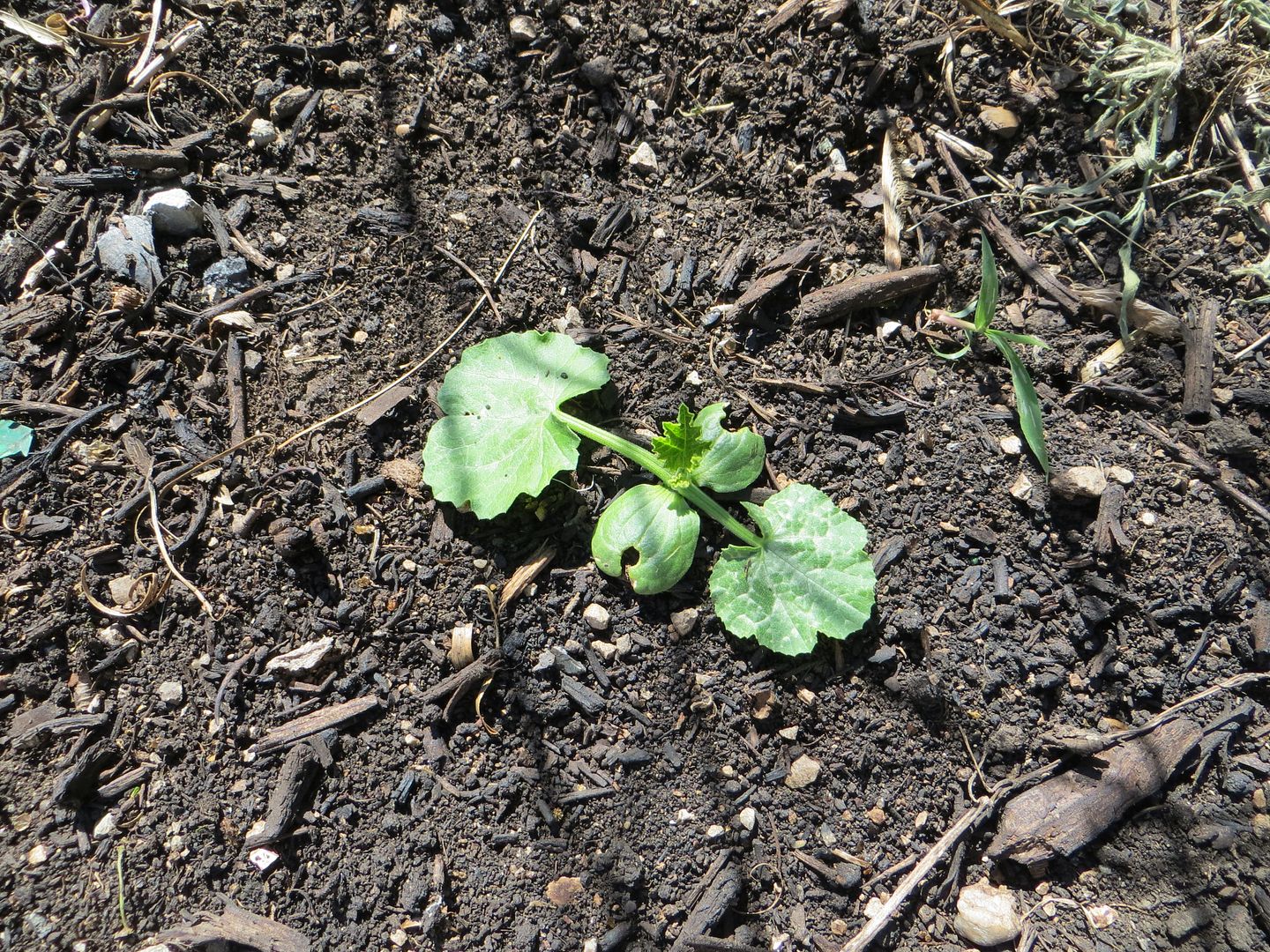 zucchini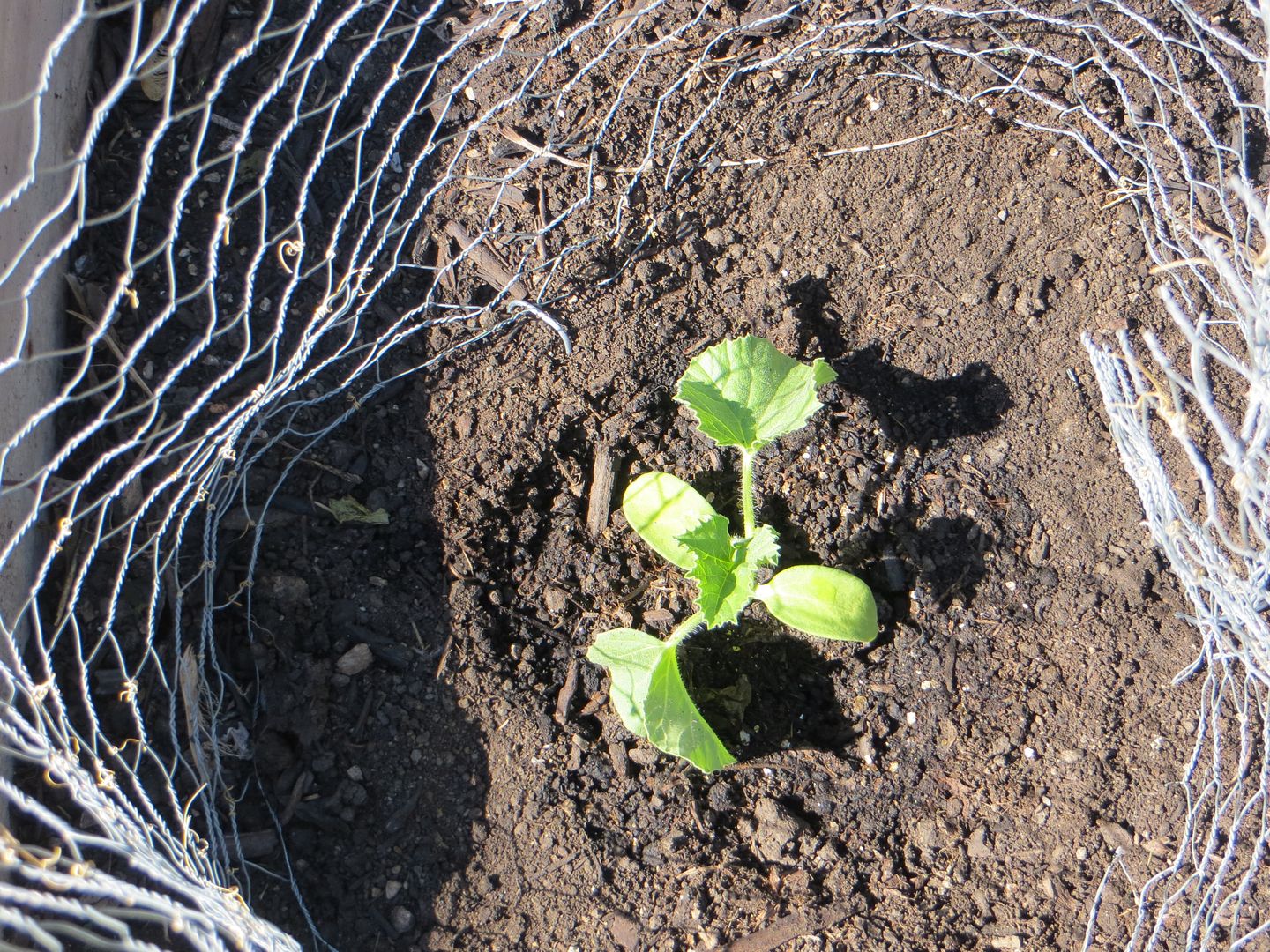 cantaloupe
I don't have a great place for the cantaloupe, so it's in the one un-fenced raised bed. Last year, after the plant had grown a bit and I thought it was safe, the rabbits ate every leaf off, so this year, I'm going to have to figure out how to keep it fenced longer. That's not so easy with a sprawling plant like a melon, but I'm going to figure it out.
The tomatoes and peppers are also doing well, but I forgot to take pictures of them.
The other thing I'm very happy about are the native plants that I planted last year and then neglected. I did lose some of them, but others are doing well.
I really should remove the grass between these plants on the slope.
smooth penstemon and poppy mallow
I think I planted six Joe Pye, and five came back.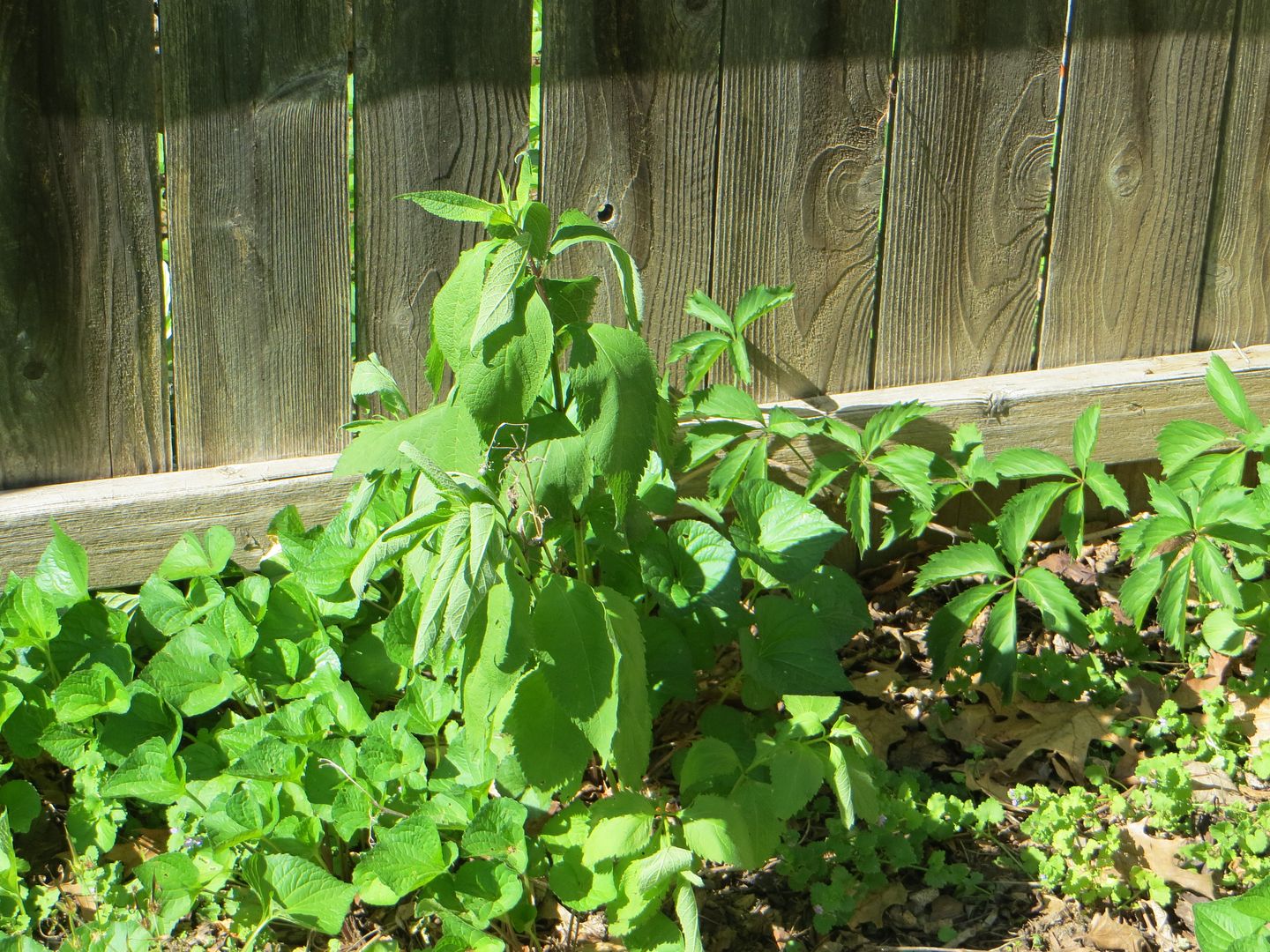 Joe Pye
The lilies I transplanted from my mom's yard are growing and spreading.